Zhengsheng Bearing CEBB was established in Ningbo in 2008. The headquarters moved to Shanghai in 2014. CEBB currently has two manufacturing bases, one R&D laboratory and two sales service companies: 1. The Ningbo factory mainly produces stainless steel, plastics, ceramics and other new materials for special working conditions. Bearings and non-standard customized bearings; 2 Anhui Lingbi Intelligent Manufacturing Base mainly produces high-precision, low-noise micro-miniature motor bearings; 3 Shanghai headquarters is a research and development laboratory and international and domestic sales and after-sales service center, 4 Guangdong sales branch serves the Pearl River Delta and Southeast Asia market. We have 20 precision bearing automatic bearing production lines that are at the domestic advanced level, with an annual production capacity of 60 million sets of precision bearings. In order to control product quality, we have formed a closed production from raw materials entering the factory to finished products. The company has a mature quality management system, has been focusing on product quality for many years, and adopts advanced technology and scientific management at home and abroad to ensure product quality. CEBB bearings are very popular and have been matched with many listed companies and multinational enterprises, and their products are exported to more than 10 countries and regions around the world.
Our development history
2008

Established Henghe Town, Cixi City.
2014

Established Shanghai Zhengsheng Bearing Co., Ltd. as the R&D and sales headquarters, and entered the big cities and international foreign trade markets.
2019

Established Guangdong Zhengsheng Bearing Co., Ltd. as the sales and sales headquarters in South China, and worked hard in the domestic market.
2020

Suzhou Zhengsheng Bearing Co., Ltd. was established as the groups intelligent manufacturing base, and the groups transformation into intelligent information and refinement of bearing manufacturing has laid a solid foundation.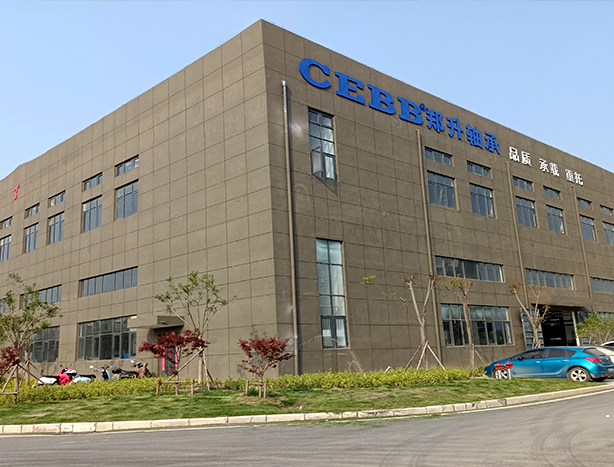 
Company Vision
Provide customers with sustainable solutions

Business Philosophy
People-oriented, quality assurance, efficiency wins

Core Value
Be a down-to-earth person and do things seriously

Quality bears great trust
Let your equipment run worry-free
我们的主要产品
Our Main Products
Miniature silent motor bearing (inner diameter φ2mm-φ20mm)
Special materials and special working condition bearings (stainless steel, ceramic, plastic)