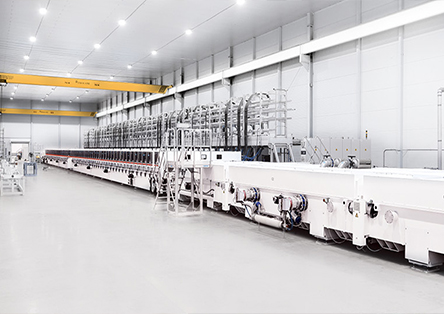 Vacuum coating equipment is widely used in energy-saving building glass solar panels, power batteries, etc. The working conditions are high temperature, ultra-high vacuum, and heavy dust pollution. The outstanding performance requirements for bearings are high temperature resistance, high vacuum, and dust resistance. Through optimizing materials and design, Zhengsheng Bearing has developed a dedicated series of vacuum coating bearings for vacuum coating equipment for special application environments, and providing foreign customers with technical solutions for high temperature and ultra-high vacuum bearings.
Application sites: Solar cell production line CVD equipment, PVD equipment, glass vacuum magnetron sputtering coating equipment
Industry pain point solutions
High temperature: Use high temperature resistant steel, nano ceramics and other new high temperature resistant materials according to the characteristics of working conditions;
Ultra-high vacuum: High vacuum grease imported from Germany is used;
Dustproof: Optimize the structural design of the seal and the seal groove to reduce the pollution of sputtering.